Welcome to the 18th SFM National Conference

We are pleased to announce the 18th National Congress of the SFM 'Un monde à explorer' which will take place at the 'Couvent des Jacobins' in Rennes from 4 to 6 October 2023.
The scientific and organising committees, with the help of the sections and working groups, and of the Partners Societies, are already working on a rich and diverse program.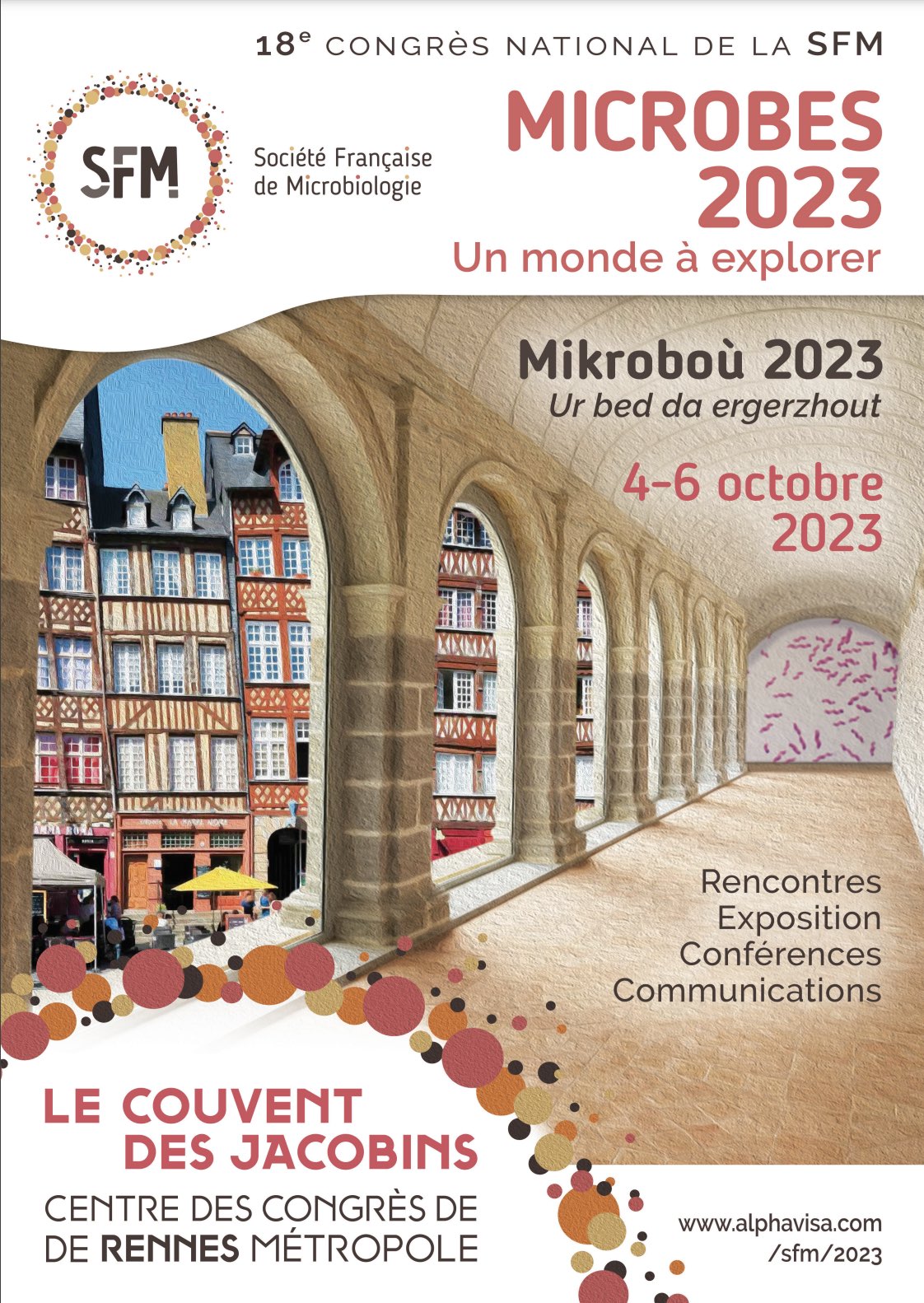 The topics that will be addressed during the congress are:
Epidemiology and Population Genomics
Food Microbiology
Environment
Clinical microbiology
Antimicrobials
Virology
Biodiversity and evolution
Microbial Biotechnology
Pedagogical innovations
Mycology / Parasitology
Biosafety and security 'Parcours Charles Mérieux'
Risk modeling / AI
Do not forget to note the date of the congress and to block it in your diaries. Microbes 2023 will be the opportunity for the greatest number of people to approach "A world to explore". And for this exploration of the infinitely small, we will welcome you at the Couvent des Jacobins, a magnificently restored medieval architectural setting in the heart of Rennes,capital of Brittany… and of Microbiology for 3 days! Come and join us in great numbers!
For more information about the event, please access the website.
Contribution of the ABRomics consortium
Short presentation :
ABRomics : An integrated multi-omics platform for antibiotic resistance research and public health
Julie Lao, Pierre Marin, Romain Dallet, Fabien Mareuil, Alix De Thoisy, Kenzo-Hugo Hillion, Aurélien Birer, Nadia Goué, Richard Bonnet, Etienne Ruppé, Gildas Le Corguillé,[consortium ABRomics], Philippe Glaser, and Claudine Médigue.